Hey loves,
it's getting cold outside - How is it already this time of year? I'm in the mood to wear all over black! I really like to style this color through autumn and winter and jip - it matched with the weather. But I think there are enough ways to wear a black look without looking boring.
I'm wearing a black top, a skinny black jeans and a leather jacket from Dr.Denim and jazz up the classy look with black boots with rivets, a hat (which is my favorite fashion revival this year) and sunnies to get a touch of rock n'n' roll coolness. 
I swear by black clothes. I have a lot of black clothes. Black clothes are always the best basics and for me. You can make whatever you want. Make it cool, make it classy, make it simple and effortless. 
Like Yohji Yamamoto would say: 
"Black is modest and arrogant at the same time. Black is lazy and easy - but mysterious."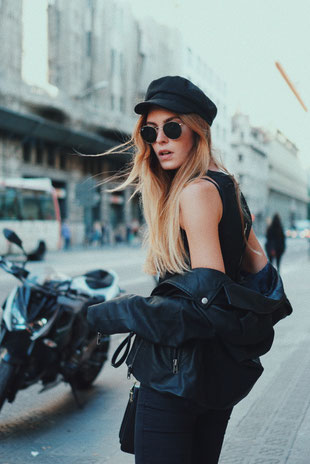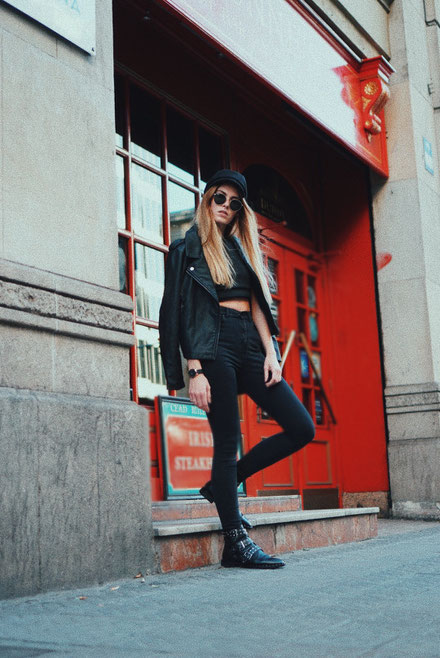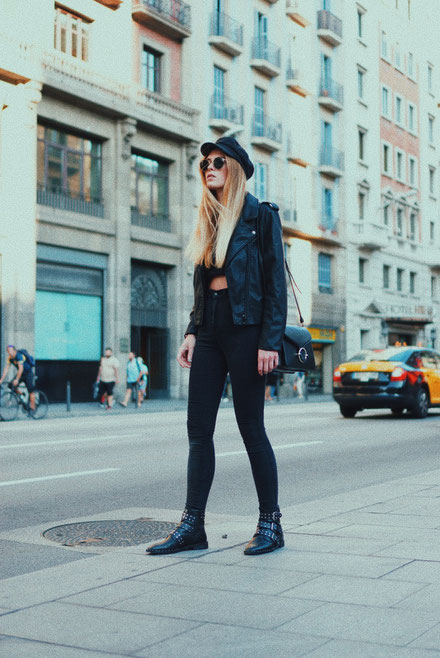 Jacket and jeans: Dr.Denim
Excerpt from www.hannahliza.com