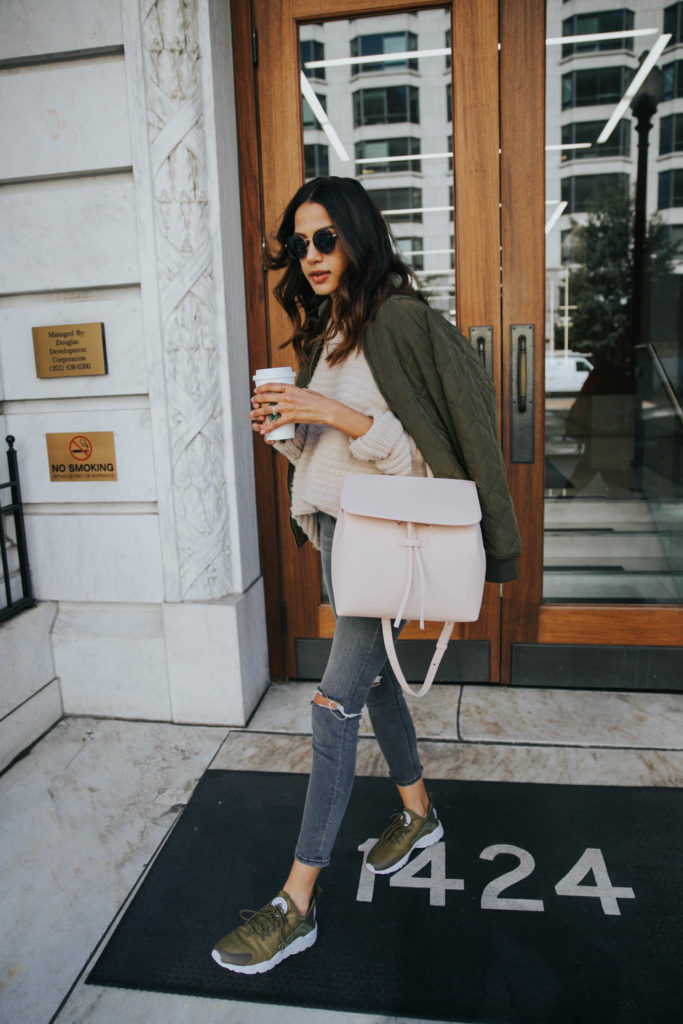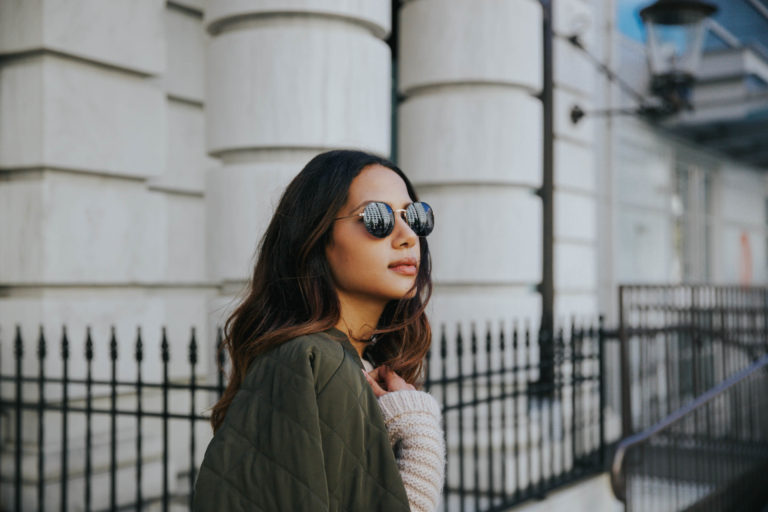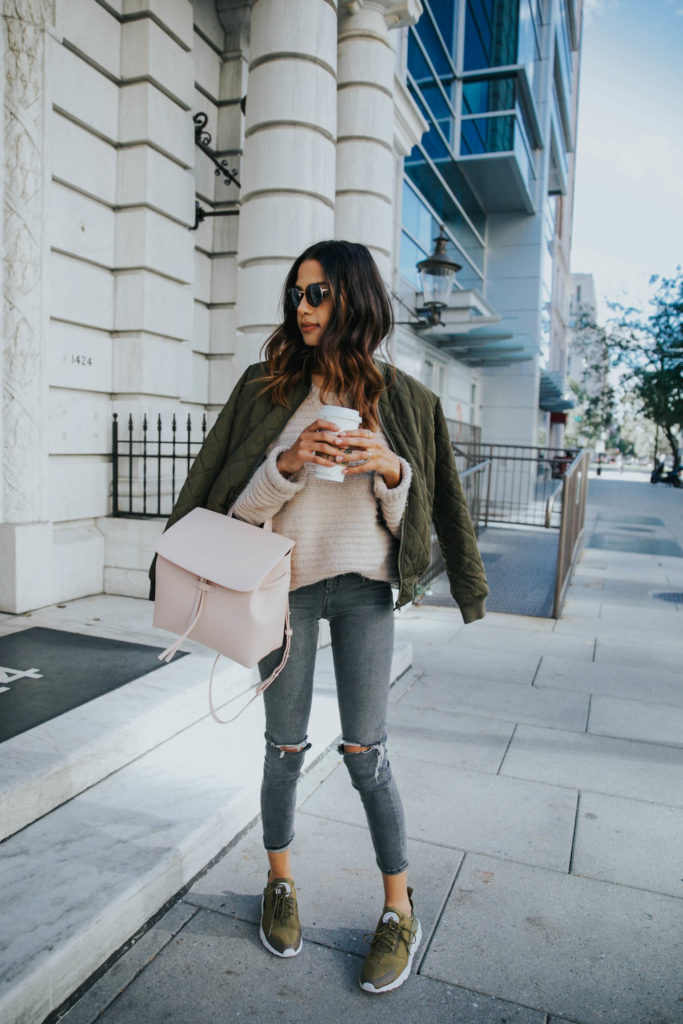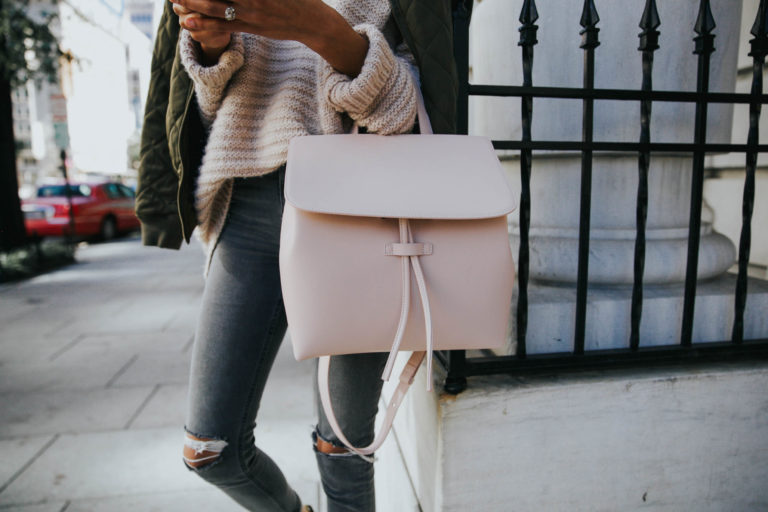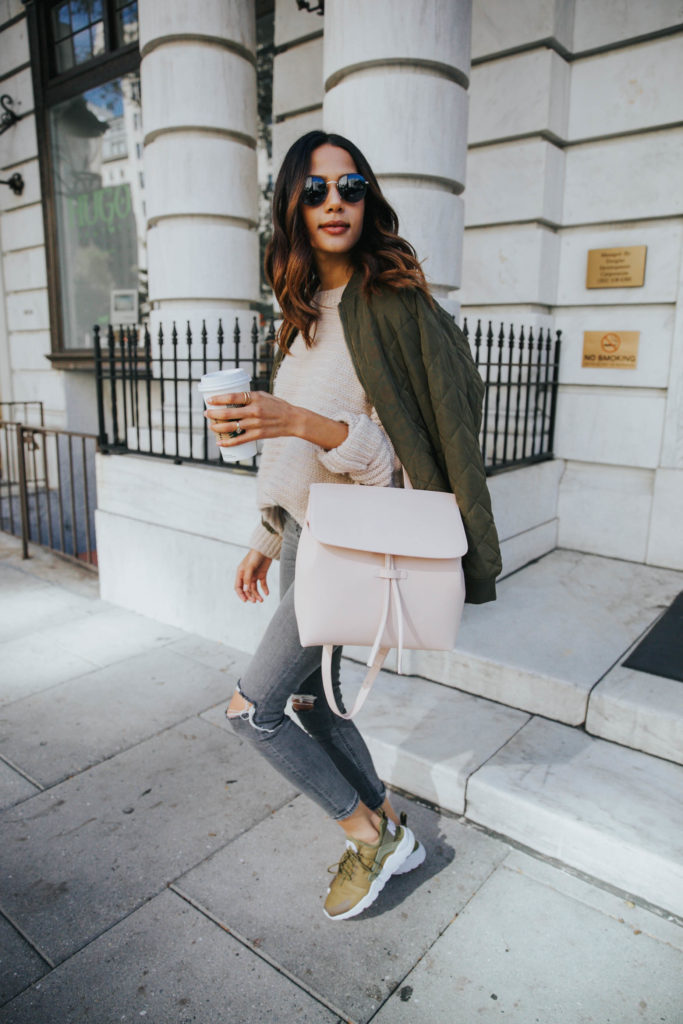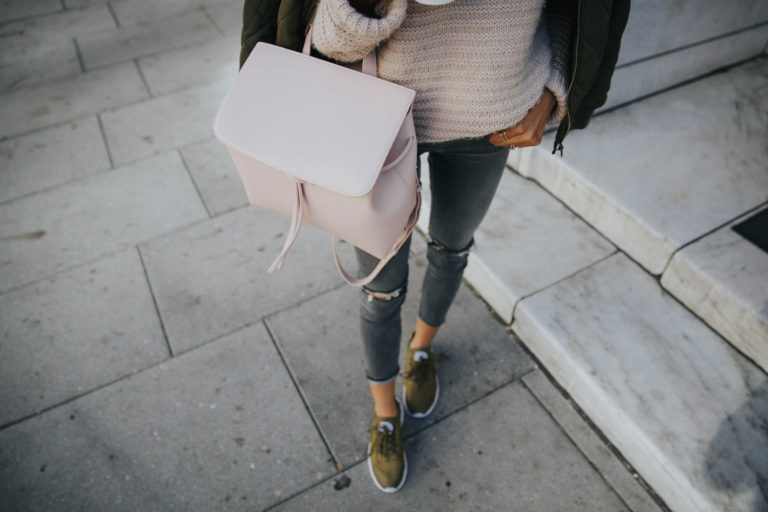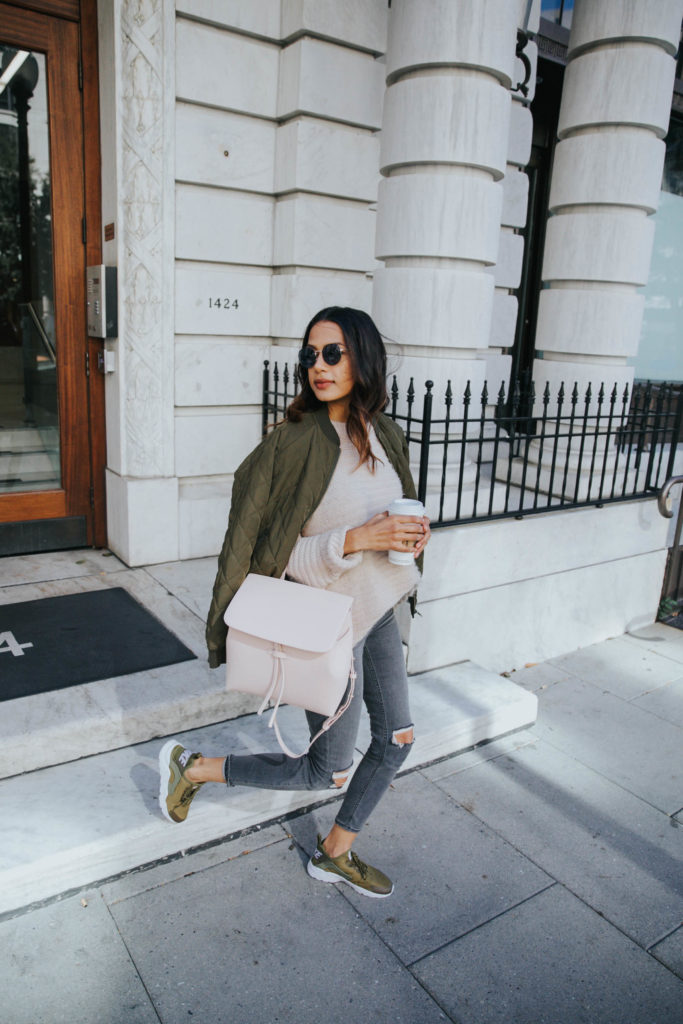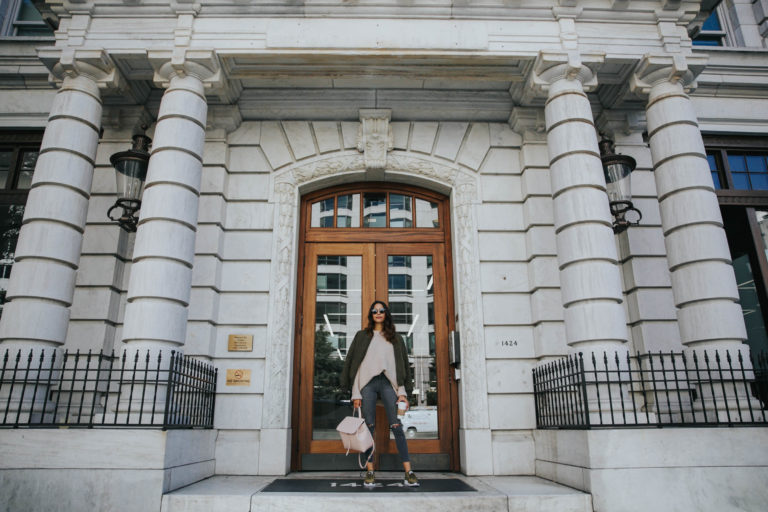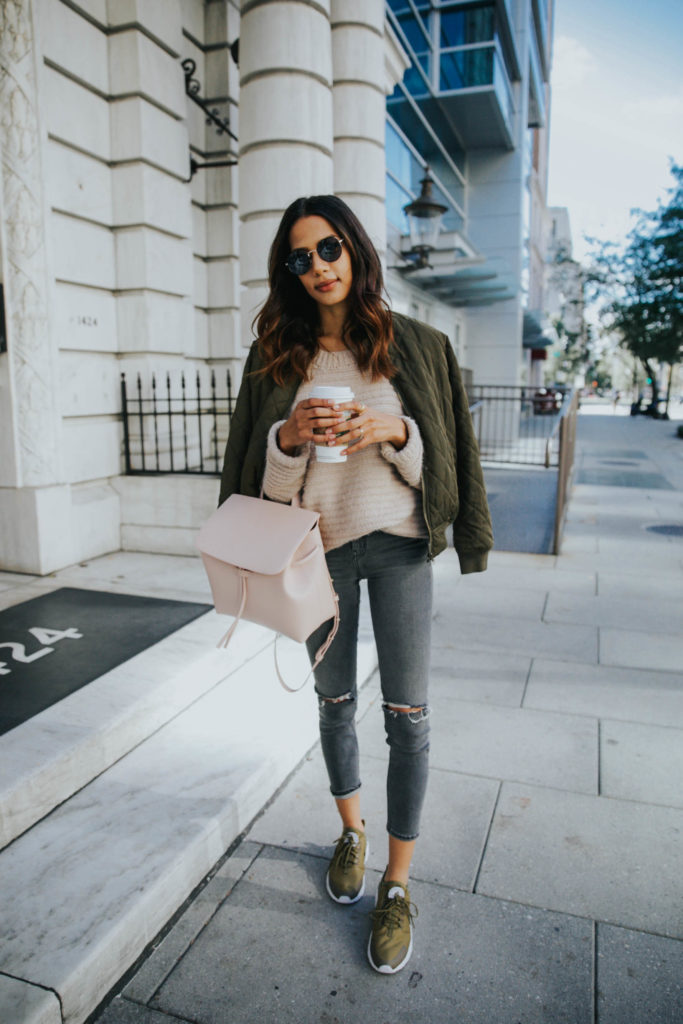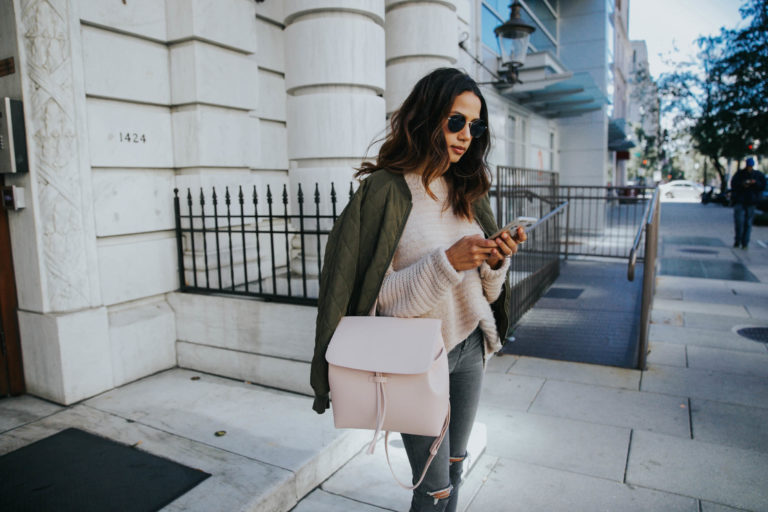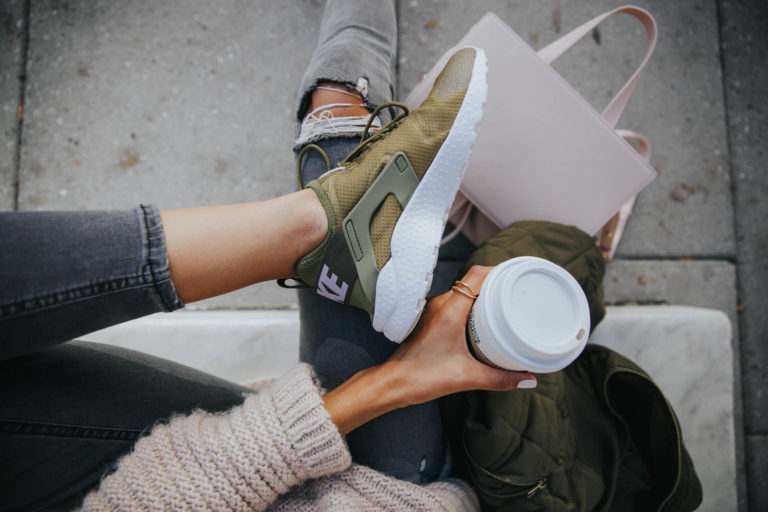 Similar Sweater  //  Jeans  //  Olive Green Bomber Jacket  //  Olive Green Sneakers  //  Bag  //  Sunglasses (Under $20!)  //  Similar Ring (only $18 – I have this one too and I LOVE it!)
Hello! I hope everyone had an amazing Halloween! It was Luna's first time trick-or-treating and she had SO much fun. For the past few years we just hung out at home and passed out candy. This year we decided to brave the cold (and the candy overload!) and took her around our neighborhood. It was so much fun talking to all of our neighbors. Luna was so funny, she was cracking jokes with people when they opened their doors! =P
I just got these sneakers and I am so surprised at how much I've worn them already. Ever since Beau was born and I've found myself carting around car seats and diaper bags again, I've been so loyal to my Stan Smiths. I knew I wanted to add more comfortable shoes into my rotation, but I was leaning more towards sneakers and less towards athletic shoes. All of that abruptly changed when I got these olive green sneakers in (originally purchased for my gym wardrobe) and I saw how comfortable they are!
I also love blush pink and olive green together. If you follow me on Instagram, you know I've been singing the praises of this color combo. This bag is my newest addition to my handbags and I love the style – it also comes in black! The whole Hieleven line is so chic and minimal, I have my sights set on adding this one to my collection as well.
I hope you all have an amazing day! Thank you so much for stopping by + reading.
xx,
Lauren
Excerpt from discodaydream.com